People-First cloud management solution for people-first organizations
Automate processes and deliver better experiences for your employees. 
Do you want to accelerate administrative tasks of people management so that you can focus on creating a strong business culture that promotes unique experiences to your employees? ROSE People is the solution. This cloud platform guarantees process automation, information accuracy and ease of access.




Automatic and error-free wage processing
Enjoy automatic payroll processes, with immediate reflection of monthly changes, with high performance and guarantees of information accuracy.

Transparency in the calculation of Salaries
Ensure full transparency of processing calculations and share this information through salary receipts with detailed information about the values.

Integrated benefits management
Get a global, integrated and intuitive management of all the benefits of your employees and quickly access data for more strategic people management.

Automatic communication with official entities
Put an end to worries with the timings of preparing and sending communications to official entities. With ROSE People everything is handled automatically.

Assertiveness in Contract Management
Access an intelligent assistant who supports in the administrative management of employment contracts, ensuring assertiveness and speed in the management of the contractual cycle.

Compliance with all tax obligations
Get rid of the concern about tax updates. ROSE People is always up-to-date, ensuring full tax and legal compliance over time.
Optimize people management.
Create new contracts. We'll take care of the rest.
A world of agility and management insights
Maximum productivity and accuracy in administrative tasks. Minimal effort to obtain management support data.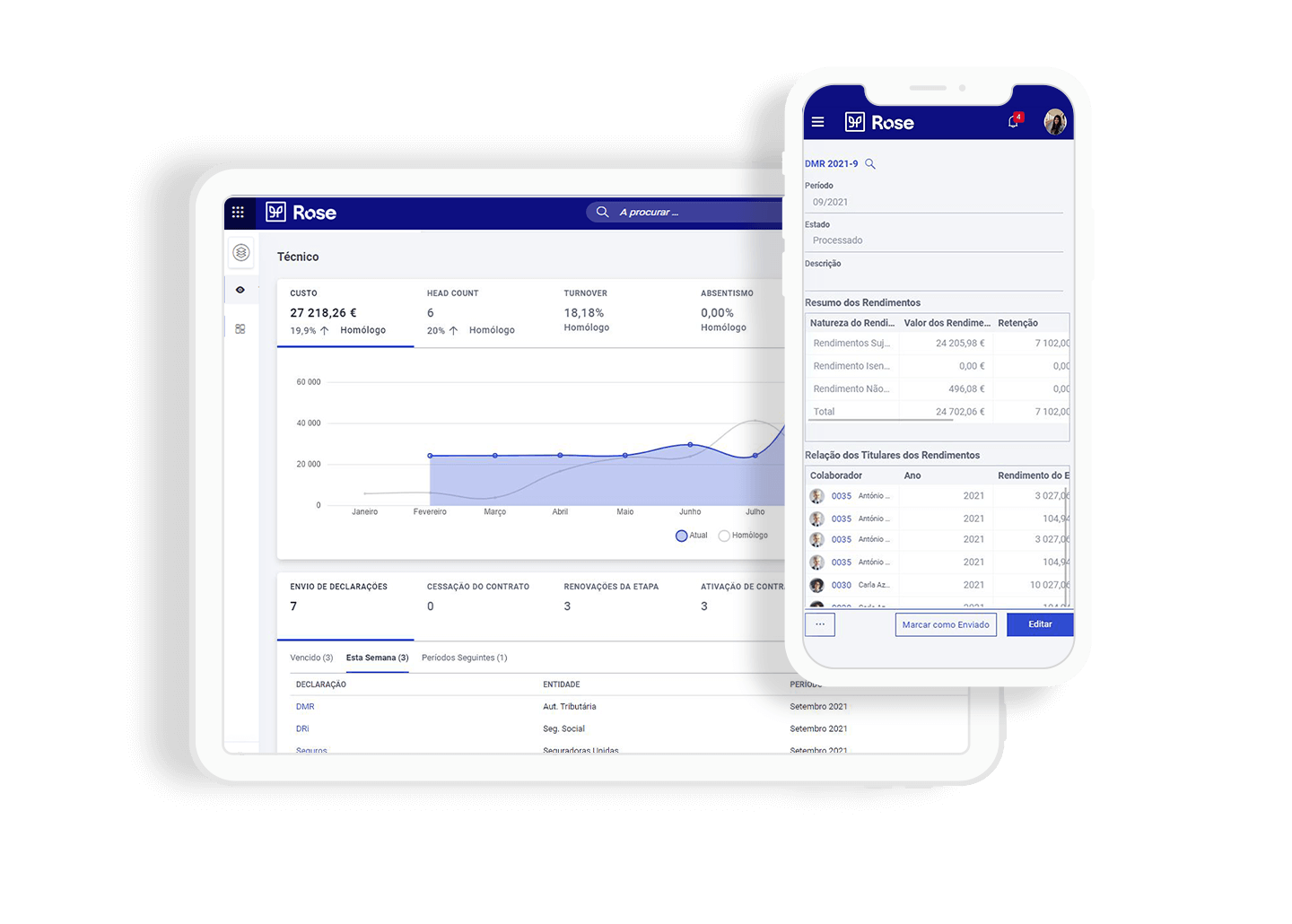 Automatic salary processing
With ROSE People you don't even need to give the processing order. It's all automatic! Simply create the contracts and salaries will be processed automatically, updating the calculations according to the monthly changes of each employee (vacation, absences, overtime...).
Official statements generated by the system
From the moment the processing is carried out, the platform generates all the declarations for the official entities, without having to worry about it. In addition, communication with Social Security is automatic.
Automated expiration receipts
You also don't have to worry about sending salary receipts anymore. When triggering wage processing, the platform automatically generates the salary receipt and emails it to employees.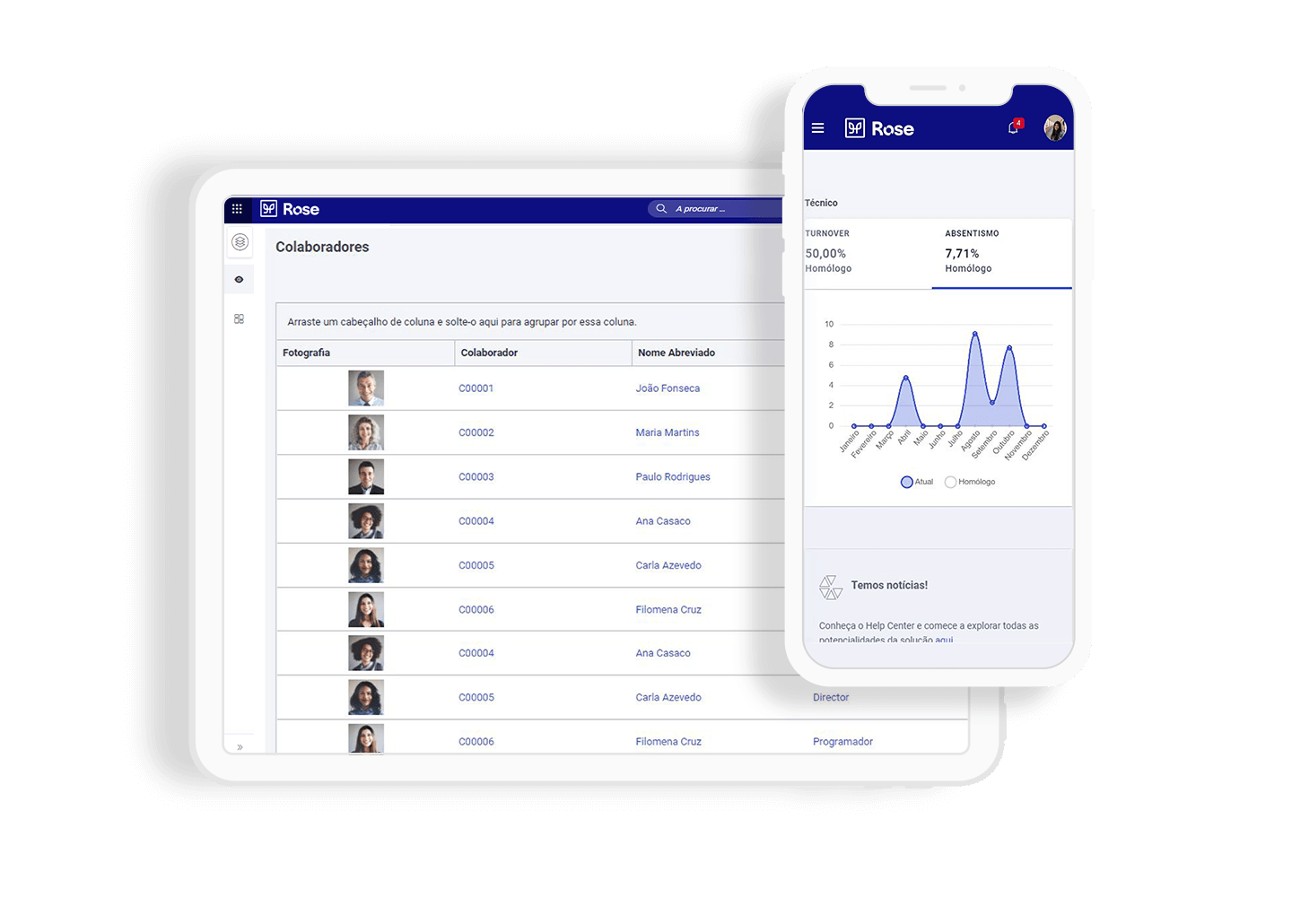 Detailed processing information
Simplify the understanding of wage processing values. With ROSE People, salary receipts have detailed information about the amounts that were at the origin of the calculation, from salary / hour, gross and net base remuneration, attendance sheet and other variables considered in the calculation of remuneration and deductions.
Adapting to the rules of the organization
It also has a simple and intuitive Formula Editor that allows you to create new formulas, adjusted to the particularities of your organization.
Insights to support strategic management 
You also have access to a set of analyses that let you know in real time the costs of personnel, absenteeism, vacations, overtime, etc., so you can quickly make sustained decisions.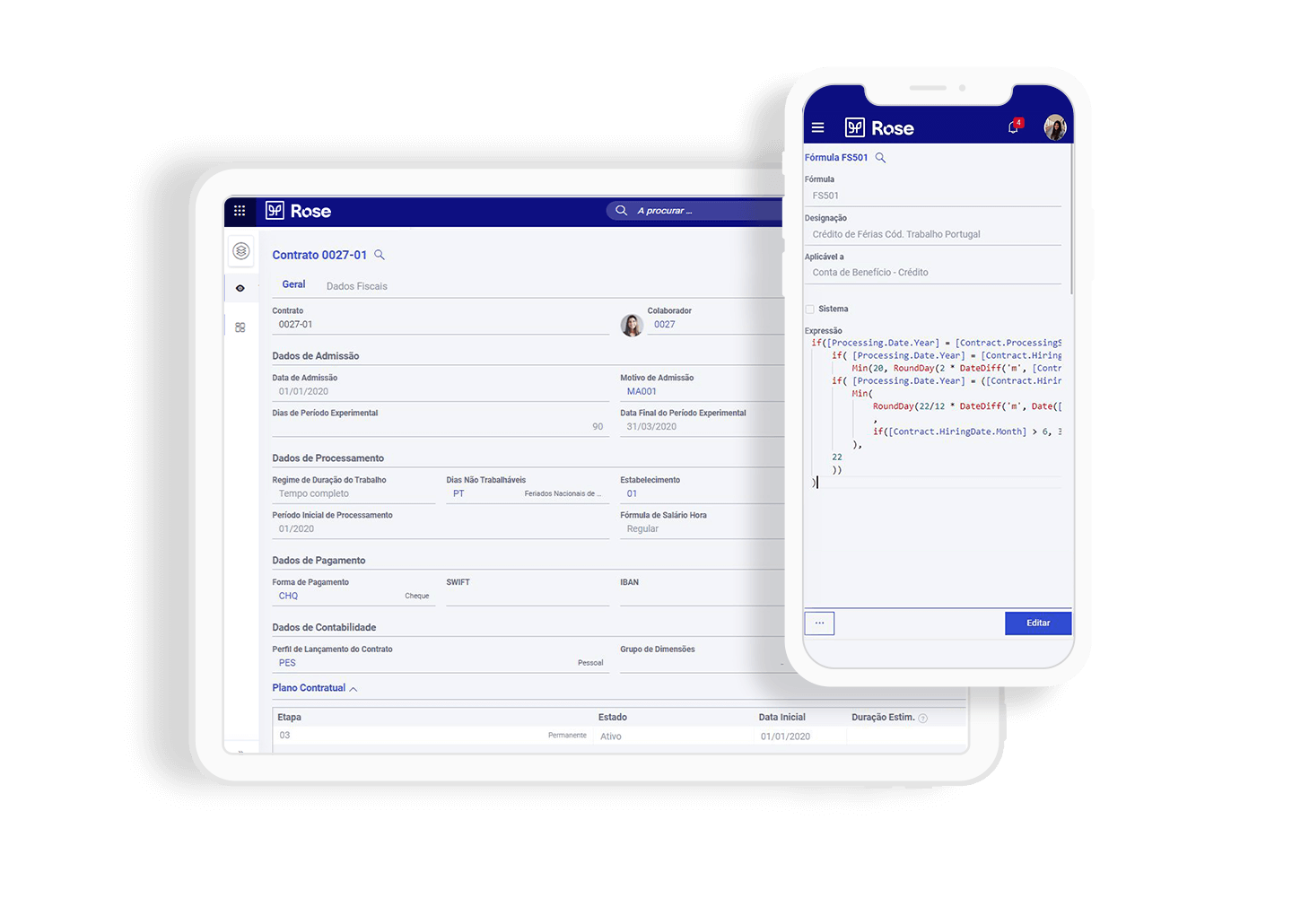 Support for the creation of employment contracts
Easily create employment contracts from previously existing models, such as the Contractual Plan; the Remuneration Model; the Deduction Model and the Benefits Model.

Agility in contract management
Ensure maximum assertiveness in contract

management. ROSE People provides an assistant who helps to effectively manage the entire contractual life cycle: from experimental periods, through renewals, to the signaling of contracts to be terminated, we provide you with an overview of the entire contractual cycle. 
Access to more and better data
Access multiple dashboards with management insights that let you build HR reports in minutes.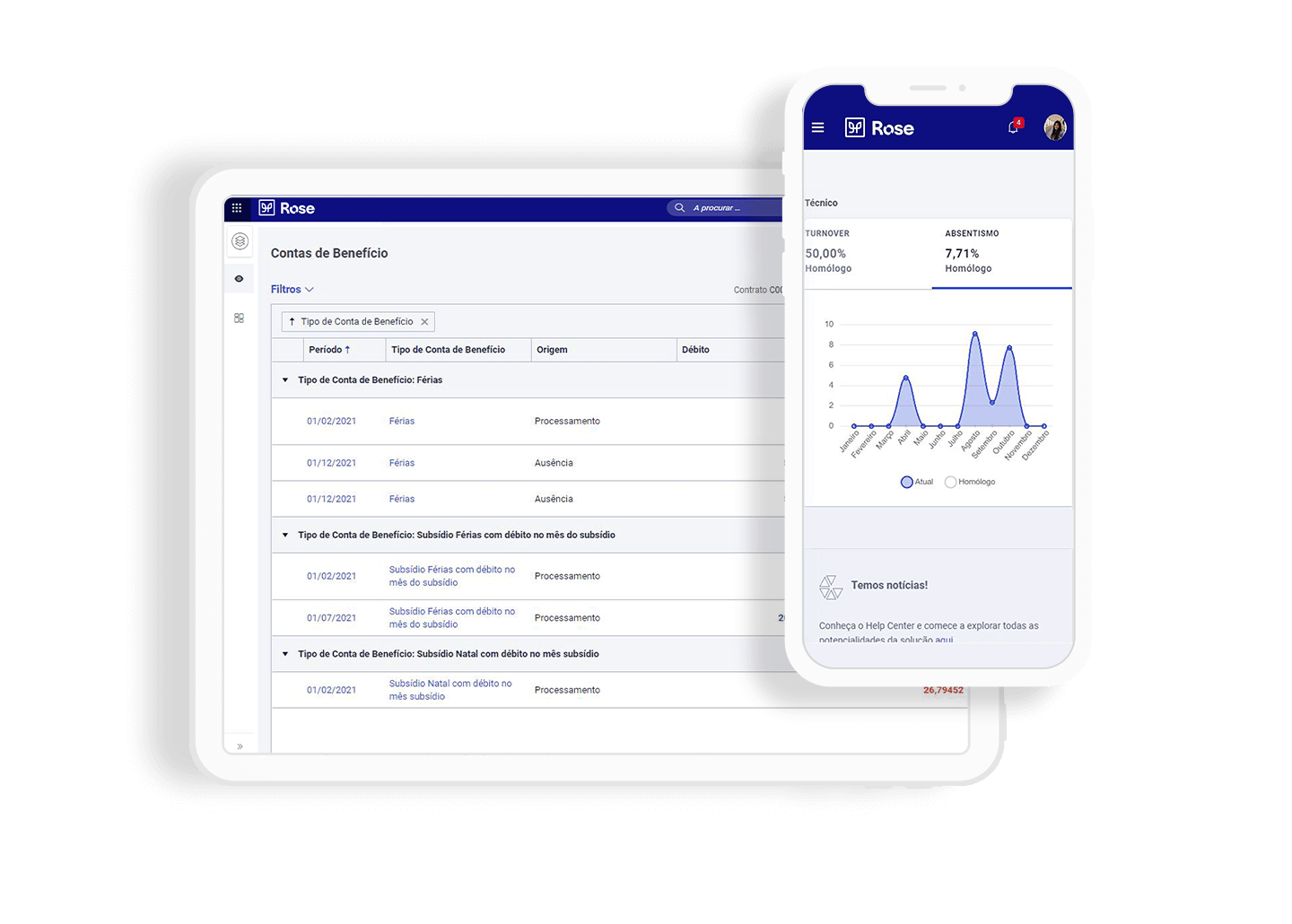 Integrated benefits management
Get an integrated view of each employee's benefits through a Benefit model. At any time you can consult: 
Vacation days

Holiday and Christmas allowances

Bank of Hours

Complementary Rest

The amounts to which each employee is entitled (credit)

What has already been enjoyed (debt) 




You can also quickly check the justification for all amounts credited and debited to each Benefit Account to facilitate your understanding.
Free e-book
Discover the solution to successfully enter this new paradigm of people management.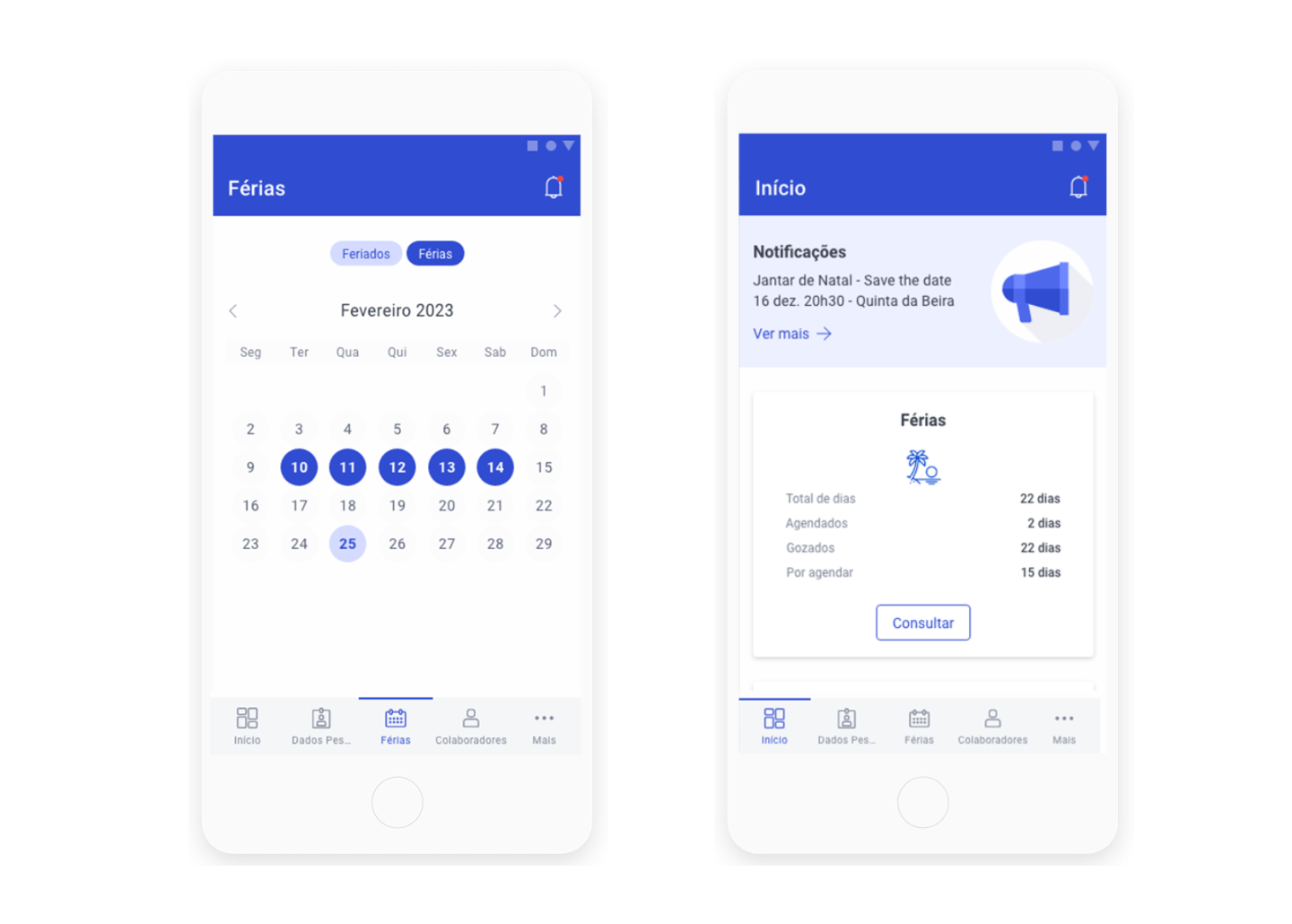 Free e-book
Discover the solution to successfully enter this new paradigm of people management.
Start a People-First strategy: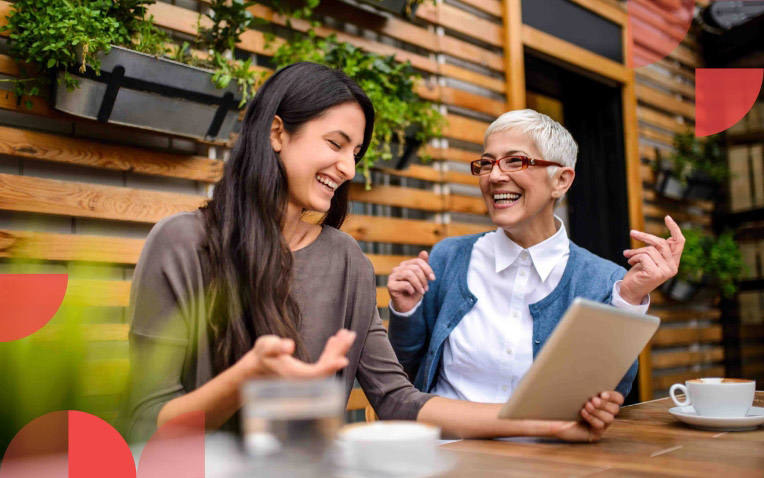 Focus on people
The HR team's focus should be on people, so ROSE accelerates administrative processes.
Transparency
Promote transparency by sharing information with all your employees simply and quickly.
Collaboration
Ensure fast access to information on the go through a fast cloud platform for people-first organizations.
Experience
Deliver a unique work experience with automated processes that let you focus on what really matters.
Productivity
Contribute to speed up processes with well-structured, agile, fluid and rigorous information.
Closeness
Cultivate a culture of proximity, even with multiple work models simultaneously, through a cloud platform.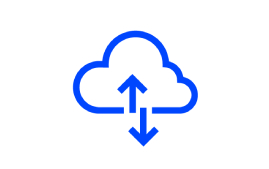 Easy Access
Access the solution anytime, anywhere and on any web-enabled device. With this cloud native platform, accessibility is guaranteed 24/7
Maximum Security
Enjoy a service provided by one of the world's largest providers of cloud infrastructure, Microsoft Azure, which offers you maximum security guarantees.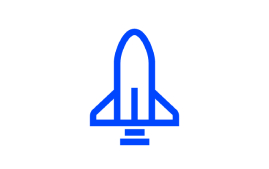 High performance
Ensure the speed of operations. ROSE processes data when you are not using the system, to guarantee the maximum operations speed.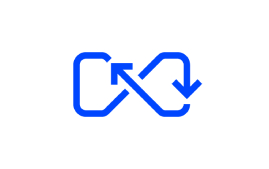 Continuous Updates
Always have the best technologies at your disposal. ROSE is constantly evolving to make people management simpler and more agile.
Benefit from ROSE People's automation
Please contact us!